At Baycrest Terraces, our mission is to lead the charge in introducing cutting-edge residential and health care delivery models, tailored to meet the unique needs of older adults and their families. From fostering meaningful connections with loved ones to providing engaging activities and ensuring top-notch safety measures, we are committed to leveraging technology to improve each resident's quality of life.
Amazon Echo Show
Amazon Echo Show is a voice-controlled device that uses voice commands to play music, get information, set alarms and timers, control smart home devices, make phone calls, send messages, and much more. (Currently only available on our Memory Care Floor)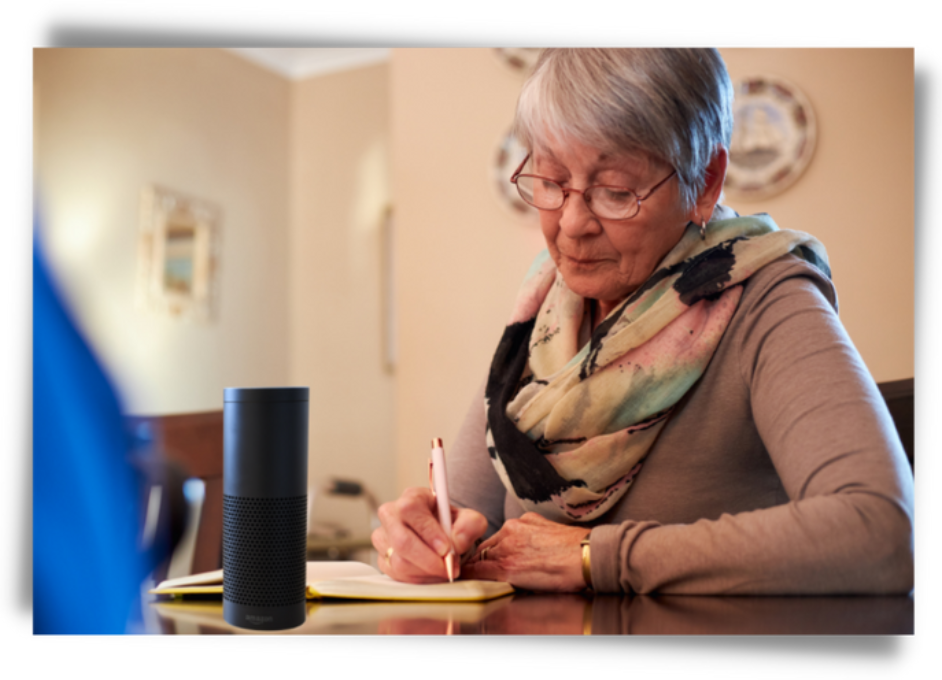 Sentinare by AltumView
Sentinare is a smart sensor that can monitor daily activities, detect falls, and recognize abnormal behaviors in real-time (Currently only available on our Memory Care Floor).
Baycrest@Home via Uniper
Baycrest@Home uses technology to deliver clinical expertise, recreational programming, and caregiver support directly to the client, to meet their needs and schedule. Uniper technology enables residents to access Baycrest@Home on various devices.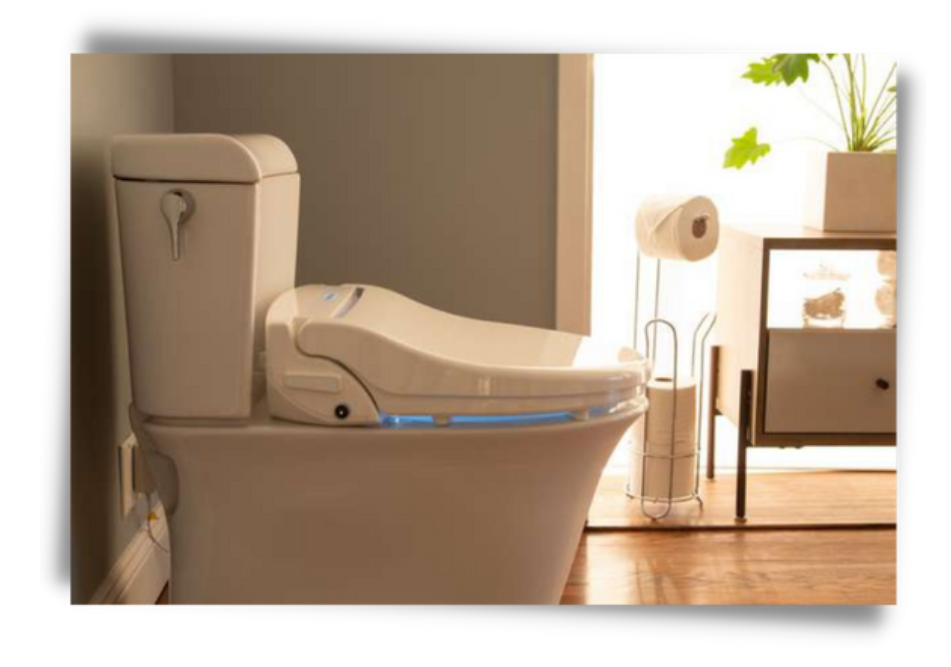 TrueLoo®
TrueLoo® is a smart toilet designed to analyze human waste to provide users with valuable insights into their health and wellness. (Currently only available on our Memory Care Floor)
Motion-activated
Underbed Lights
Motion-activated underbed lights provide soft, ambient illumination when movement is detected around the bed area. When the sensors detect movement, such as someone getting out of bed or walking near the bed, the gentle lighting automatically turns on. (Currently only available on our Memory Care Floor)
Real-Time Location System (RTLS)
Using the RTLS In Motion call system, residents will have the ability to request assistance via an in-room pull cord station or personal resident pendant. The pendant can be pushed anywhere within the Baycrest Terraces building and a staff member will receive the request and attend to you as soon as possible.
Cubigo
Acting as a "digital concierge," Cubigo is a digital platform that connects residents to the Terraces staff and their family members. Residents can stay up-to-date on news across the Terraces and view daily itineraries.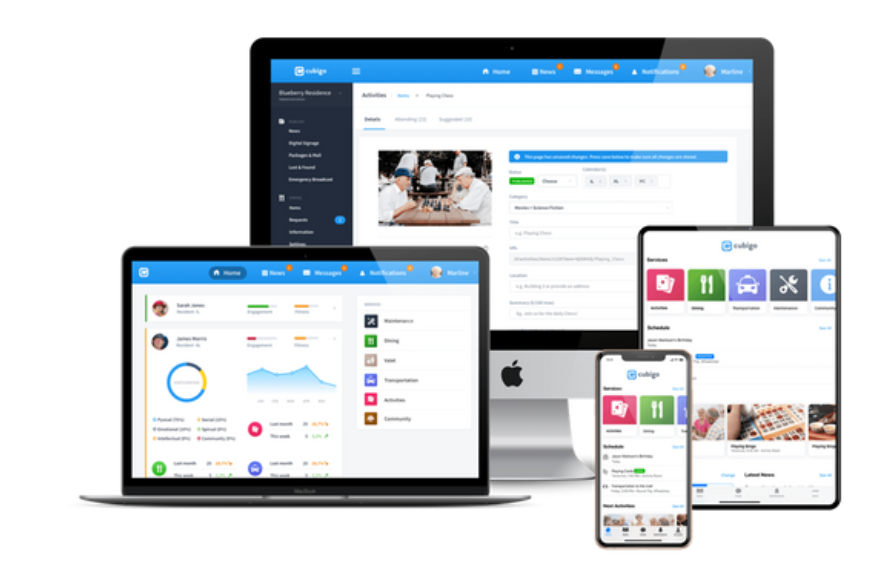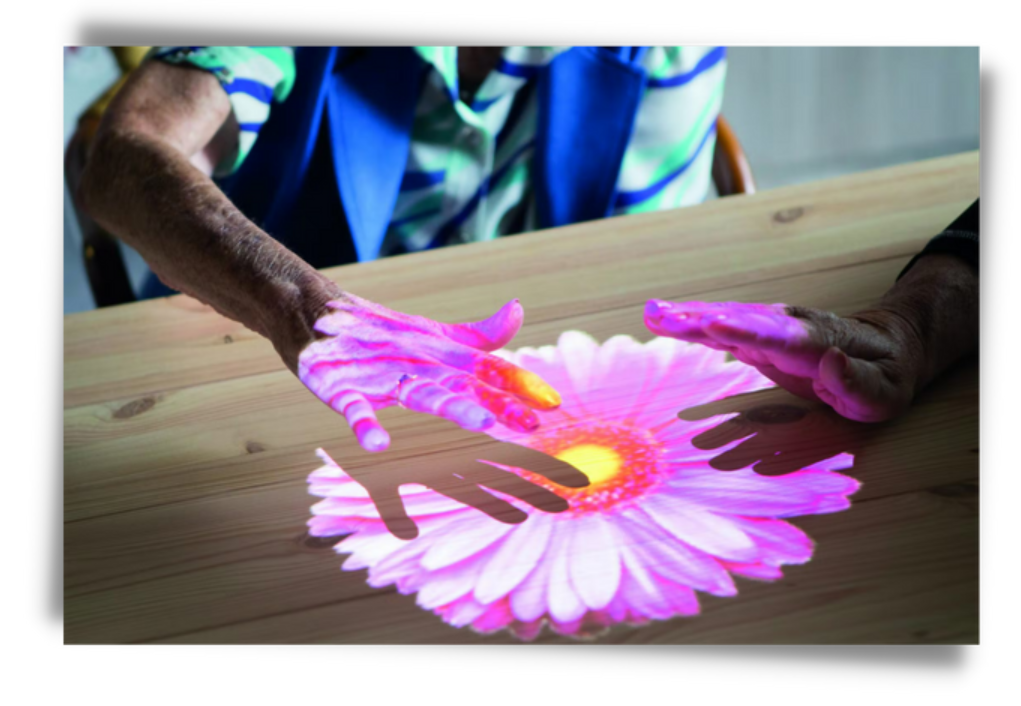 Tovertafel
Tovertafel is an interactive games console that consists of a projector mounted above a table that displays a variety of engaging games and activities onto the surface below. The system uses infrared sensors to detect and respond to users' hand movements, allowing them to interact with the projected images. (Currently only available on our Memory Care Floor)